"The best place to dine on Taveuni is the Coconut Grove restaurant"
The Best Place To Dine on Taveuni
We are consistently rated the best places to dine on the island for guests and non-guests alike.
The restaurant is small and intimate, set on the front verandah of our island home and overlooking the ocean. It is a very special feeling that we want you to experience.
We lean towards fresh fish and seafood, organically grown vegetables from our garden and homemade pastas. We love to prepare curries and Fijian food as well, and we also serve organic grass fed aged Taveuni eye fillet and burgers!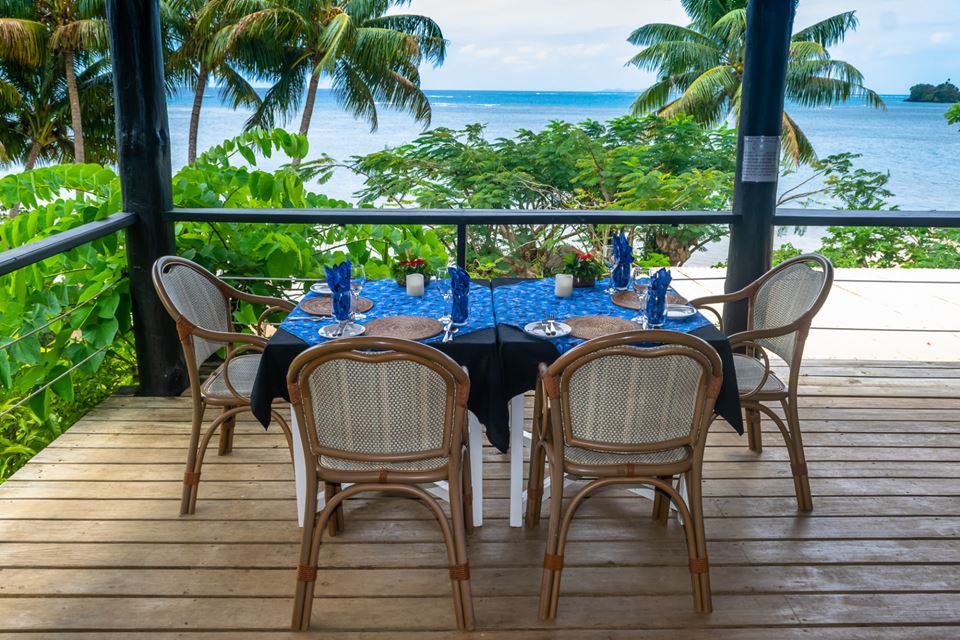 You can enjoy your meal in the restaurant, on your private verandah or down on the beach by candlelight.
An optional meal plan is now available at FJD$219 Tax Inclusive per person per day for all meals, including packed lunches. (drinks are not included and lobster, crab and prawn can be an additional FJD $25-55 per meal depending on market). There is no obligation to purchase a meal plan. An a la Carte option is always available at the resort.